Most new build houses and flats can be a bit bland these days. Without changing the layout of the room drastically, you're limited in what you can do, however. One of the few options you do have is the feature wall.
Feature walls have become more and more popular in recent times. Back in history, the mantelpiece above the fireplace dominated the room, but as central heating took over, this disappeared, to be replaced by the television. Nowadays, though, everyone has a television, so how do you set yourself apart from your neighbors?
One possible way is by building your TV console into your feature wall. Not only do you get the TV as the centrepiece, but it lies flush to an interesting and distinctive design element.
At Kow Yee, we specialise in high quality renovations and designs in Singapore to suit all our clients' needs. From our partition walls and false ceilings to flooring and lighting, only the best materials are used, ensuring that your home or office looks the best it can.
Differentiate Your Living Space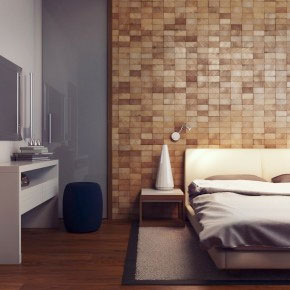 Feature walls can vary from simple constructs that separate one wall from the rest of the room to a full multimedia centre set into the wall itself, ready to be the centrepiece of your living room.
Throughout history, one wall in the main living area has been different to the rest, either because of a fireplace and mantle or through placing family photographs on the wall. It was a wall to be proud of and with a Kow Yee produced feature wall, you can be sure to make your neighbours jealous.
By using different materials, you are able to create a living room feature wall that sends out a message. Organic woods can really stand out well against a modern, newly built flat, while building in storage units can turn it into a usable space, not just decorative.
Combined with a partition wall or a false ceiling, you can turn your uniform living space into a distinctive area unique to yourself.
Impress Your Important Client
Kow Yee's high quality feature walls are also useful in the office space. Offices can be dull and often uninspiring places visually and while you may not be able to play around with the design too much, a feature wall can add much needed colour and definition to the area or even your meeting room. With a different, engaging wall, you can even impress your clients with your taste and style.
Kow Yee uses only the highest quality of materials on all their projects and to ensure the perfect selection is made for the individual client, offers a free consultation before each order. So call or email today to speak to one of our friendly experts.